YCAFT: The voice of part time faculty at Yuba Community College District
News:
09/18/2020 Yes on Prop 15 — Schools and Communities First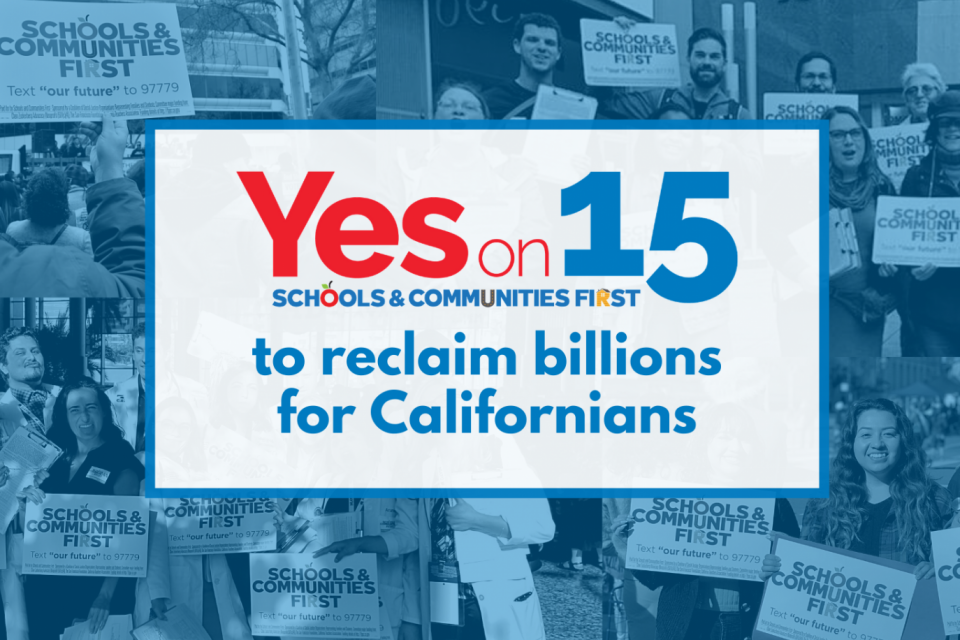 We need your help to pass the California ballot measure that will bring in $12 billion of additional funding for our schools and communities.
We will be phone banking Friday the 25th from 10-12 and Wed the 30th from 3-5. Please sign up using the links below for one of those phone bank times. Feel free to send this information to others to recruit more volunteers. Don't hesitate to contact Genean (genean.cft@gmail.com) if you have any questions or concerns.
---
Do you have any questions? Contact your campus rep here
YCAFT: The voice of part time faculty at Yuba Community College District